ATTN:
SCGSLC Closed Temporarily. Will Reopen on Tuesday, August 10 at 9 a.m.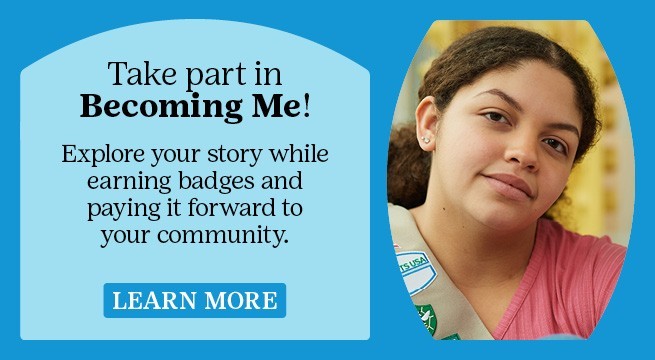 Explore the truth of your story and the power of your voice while hanging out with friends! You'll earn three badges, unlock a patch, and take part in a national service project as part of this unique experience inspired by former First Lady Michelle Obama's book Becoming: Adapted for Young Readers.
Continue >
---
Special thanks to our Patch Partners for their support!