ATTN: Please be advised that all Girl Scouts of Southwest Texas offices will remain closed to the public and all in-person council, community and troop activities (except Camp Metro summer day camp) will be canceled through Tuesday, July 31.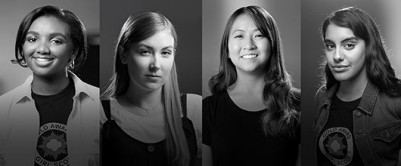 When it comes to changing the world, Gold Award Girl Scouts take the lead. Meet 10 extraordinary girls who possess the passion and the grit it takes to become a Gold Award Girl Scout. Each tackled an issue in her community and created a solution that brought lasting change to the world. Watch and you'll see why the Girl Scout Gold Award is the mark of the truly remarkable.
Continue >
 Special thanks to our Business Patch Partners for their support!